Dominique Endler
CEO of PROFILERS GmbH
Dominique Endler has been successful in consultancies for more than 14 years. His career started at large-scale, international consultancies, always with a focus on interim management. He provides services for well-known multi-nationals as well as a international mid-sized companies. His hobbies include endurance sports and chess.
---
Tanja Kessler
Executive Assistant
With her long term experience as an assistant to the management in the area of real estate management and health care, Tanja Kessler is your contact at PROFILERS for all organizational matters. As the management assistant, she supports the team in all areas.

In addition to her job, traveling to different countries and cooking are her passion. .
---
Julian Mitschke
Director
Julian Mitschke comes with a varied and international background. With a British mother and German father, he studied finance and business administration in Innsbruck and started his career within a large Japanese consumer electronics company. Sports and good food from all around the world are his private passions.
---
Patrick Beurer
Consultant
Patrick Beurer is a consultant at PROFILERS. After completing his technical and commercial training in a large automotive company, he decided to work in sales. Until recently he was very successful in the area of sales at a sports car manufacturer. He looks back on a total of 14 years of automotive experience. In his private life, he prefers to spend time with his family and shares his passion for sports cars with his two sons.
---
Ralf Brenneisen
Consultant
Ralf Brenneisen is a consultant at PROFILERS. He is a trained tool mechanic (stamping and forming technology) and civil engineer (steel construction) and has professional experience as a polymer developer in vehicle construction. Until 2012 he was in various positions with well-known automotive suppliers, including as program manager, project manager, sales and in quality management. The focus was on the overall vehicle exterior components (painted and galvanized injection molded parts) and interior modules (development of vehicle seats and integration of electronic components in the cockpit). Since then he has been supporting entrepreneurs worldwide in projects and is working as a skilled freelance 3rd party auditor for management systems. In his free time he likes mountaineering and is happy to prepare good food.
---
Wolfgang Jeblonski
Senior Advisor
Wolfgang Jeblonski is a strong advisors within the healthcare and IT sector. He was CFO of STADA from 1999 until 2009 with a responsibility for finance, IT, procurement and logistics. From 1985 to 1998 he was a leading employee at Gillette, Melitta, Curver- Rubbermaid and STADA in positions as a controller and finance director.
Since 2004 he is a member of the board at Deutsche Bank and was a member of DZ Bank until 2009 as well as investment advisor for PICTET Funds-Generics. For PROFILERS he acts as a channel partner with long-year experience in healthcare and IT.
---
Dr. Ralf Holz
Senior Advisor
Dr. Ralf Holz advises PROFILERS on the qualification of certain interim anager for special projects. He can assert in which field the individual skills of a candidate are fitting for a specific task.
Mr. Holz worked for 10 years as a head in a DAX company in the logistics sector after having completed 6 years in a consultancy. Currently still active as an interim manager his strengths lie within the healing of struggling organisations. Lasting restoration of companies within automotive, engineering and logistics sector are the focus of his work.
---
Christoph Gross
Consultant
Christoph Gross is a consultant at Profilers. In addition to his work as a personnel consultant, he holds a doctorate in digital health from the ETH Zurich. Due to his previous professional experience as strategy consultant in the field of life science and health care, he can draw on sound content expertise. He devotes his free time to hunting, squash, jazz music and cigars.
---
Maren Ermert
Assistent to the Management
Maren Ermert works as assistant to the management and is furthermore responsible for all organisational tasks. She is currently finalising her Bachelors in Social Sciences at the JLU Gießen. Privately she enjoys Music and Tennis
---
Natascha da Costa
Back Office Assistant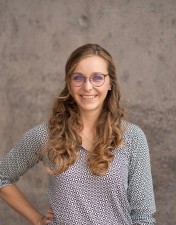 Natascha Andrade da Costa is a back office assisant at Profilers. During her time before Profilers, she had already gained experiance in many departements and thus supports the team in numerous adminstrative ways. In her free time, she loves taking photographs and regulary practices yoga.
---