Dominique Endler
CEO
Dominique Endler has been successful in consultancies for more than 17 years. His career started at large-scale, international consultancies, always with a focus on interim management. He provides services for well-known multi-nationals as well as a international mid-sized companies. His hobbies include endurance sports and chess.
---
Dr. Ralf Holz
Senior Advisor
Dr. Ralf Holz advises PROFILERS on the qualification of certain interim anager for special projects. He can assert in which field the individual skills of a candidate are fitting for a specific task. Mr. Holz worked for 10 years as a head in a DAX company in the logistics sector after having completed 6 years in a consultancy. Currently still active as an interim manager his strengths lie within the healing of struggling organisations. Lasting restoration of companies within automotive, engineering and logistics sector are the focus of his work.
---
Lydia Sommer
Senior Advisor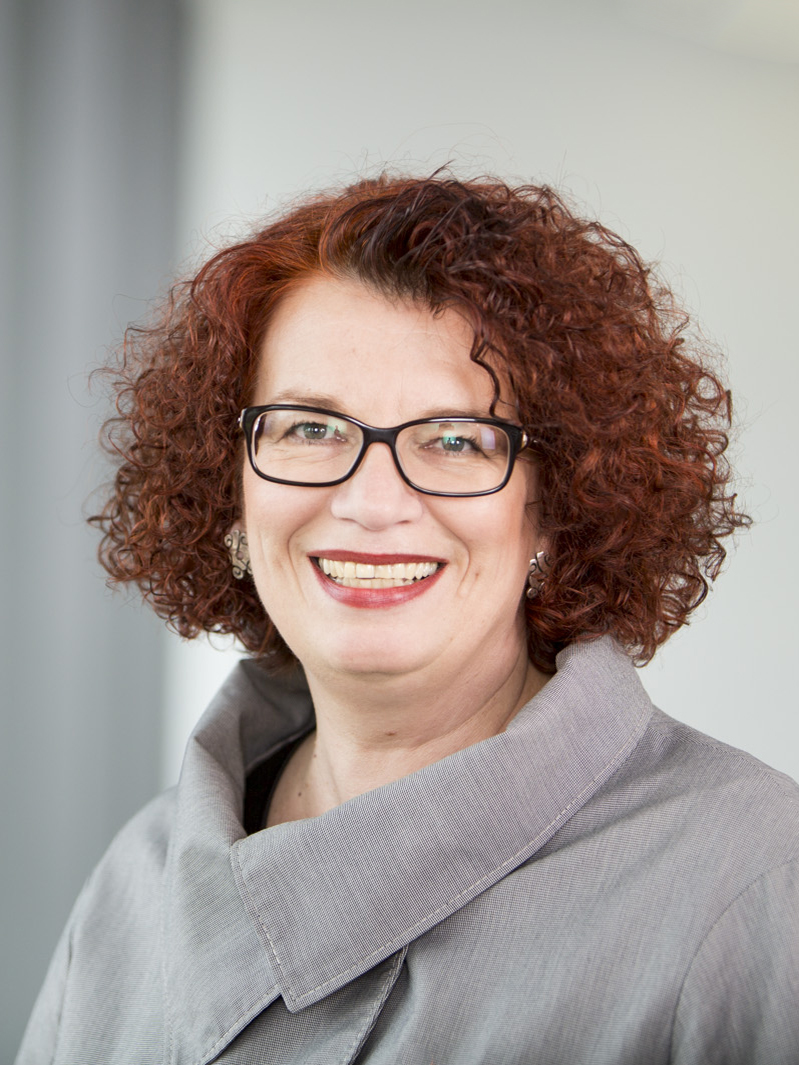 Lydia Sommer has around 40 years of professional experience and 30 years of management responsibility in the tech / high technology industry. In her last operational positions as CFO and CHRO at SMA Solar Technology AG as well as Managing Director of Nokia Siemens Networks Germany, Ms. Sommer gained a lot of experience in restructuring and change management. Entrepreneurial thinking and acting as well as employee motivation are very important to her. Today she brings her experience as self-employed "Experienced Executive" as an advisor to the table and operates as well as coach and mentor. Lydia Sommer continues to see major changes coming: digitization, globalization, shortage of skilled workers and diversity will change our lives, work and behavior in her eyes. Flexibility and the will to change are becoming more and more important and professional interim management can provide the best support. In her private life she enriches her experience by traveling far and wide with her husband.
---
Michael Hyllan
Senior Advisor
Michael Hyllan now looks back on a long career in human resource management. He is a fully qualified lawyer, has learned human resources from the ground up and knows the essentials of operational and strategic human resources management. He started more than 30 years ago as a personnel trainee in one of the large German insurance companies. This was followed by various HR management positions in predominantly larger, medium-sized and owner-managed companies in industrial sectors. Among others as VP HR Germany at CLAAS KGaA mbH. His credo is: despite all reliability and commitment, always remain curious and always dare to try something new. Family, good friends, jazz and a good meal now and then bring him balance, as does intensive cycling. If there is still time, he relaxes with abstract painting.
---
Matthias Malessa
Senior Advisor
Matthias Malessa works as independent leadership coach, lecturer and consultant. After graduating from the Heidelberg University as Dipl. Volkswirt (Macro economics) he started his career 1987 as a management trainee at adidas. After assignments in Hong Kong as VP Finance and Controlling, Bangkok as Country Manager for shoe production in Thailand and Vietnam he returned to the global adidas HQ in Germany. There, following different leadership roles in HR, he took responsibility for the worldwide people agenda as Chief HR Officer in 2006. Matthias left the adidas group at the end of 2014. In his "second career" he has different lecturing assignment, is Senior Consultant at the Core Leadership Institute in Harvard (MA) and Senior Advisor to McKinsey & Co. He unfolds his social engagement at his local Lions Club, serving as board member at defacto.x foundation and as lecturer at the Albanian Nehemiah gateway foundation university. Matthias is married, to his wife Petra, they have 3 sons and live in Franconia, Bavaria.
---
Dr. Thomas Lützenrath
Senior Advisor
Dr. Thomas Lützenrath specialized in the realignment, transformation and restructuring of companies. As Senior Executive Vice President, he was responsible for the transformation of Deutsche Telekom AG. In preparation for the IPO, he realigned Thomas Cook AG as SEVP "Transformation". At the restructuring consultancy Alvarez & Marsal, he managed various restructuring projects in medium-sized companies as an operational CRO. As a partner at the accounting firm Ernst & Young, Lützenrath was responsible for the operational restructuring of companies in Germany. In addition to the preparation and implementation of restructuring reports and turnaround plans, he also has detailed know-how in the calculation of company values. Beyond the management of companies via liquidity and profitability, he models the concrete effects of individual measures on the development of the company value, as an important input for decision-making and discussion with stakeholders. Lützenrath studied economics at the universities of Wuppertal, Harvard and Stanford, and holds a Ph.D. in systems theory.
---
Daniela Hofbauer
Advisor
Daniela Hofbauer has been working in HR management since 1995, mainly for international corporations, and since 2009 as an HR Interim Manager and Career & Business Coach herself. She has led and supported numerous HR projects in the areas of Change Management& Integration, HR Processes and HRIS as well as in Recruitment and has a correspondingly well-founded background in the complete HR spectrum. Mrs. Hofbauer serves her clients in German, English and French. She lives her private passion in the area of personal development also professionally, as a coach leading people to more clarity and awareness in professional change processes and in leadership topics. She loves to travel and to combine work and pleasure in beautiful places, especially close to nature.
---
Zelimir Tosic
Consultant
Zelimir Tosic operates as a Consultant for PROFILERS. He gained experience during his studies working for well-known OEMs. The key aspects were project management, maturity management, quality management and process optimization. He speaks german, english, serbian and has basic knowledge in french. He loves spending time with his family and playing soccer in his free time. He is also coaching an adult soccer team.
---
Martin Wright
Consultant
Martin Wright works for PROFILERS as a consultant. After completing his training in a five-star hotel, he held various positions in the tourism industry and thus laid his professional foundation in sales and customer service. He then moved to a fintech startup where he was initially responsible for customer service at both locations (Las Vegas and Munich). In addition, he was given responsibility / In addition, he was responsible for the business development. In this role, Mr. Wright significantly contributed to the growth of users by 500%. In 2021 he switched to HR consulting and is part of the PROFILERS team since June 2022. Mr. Wright has been a successful networker and salesperson for over 16 years. He is the father of two sons and loves to spend time with them in nature. His hobbies are cardio and weight training and he also enjoys cooking very much.
---
Christoph Gross
Consultant
Christoph Gross is a consultant at Profilers. In addition to his work as a personnel consultant, he holds a doctorate in digital health from the ETH Zurich. Due to his previous professional experience as strategy consultant in the field of life science and health care, he can draw on sound content expertise. He devotes his free time to hunting, squash, jazz music and cigars.
---
Tanja Kessler
Executive Assistant / Head of Back Office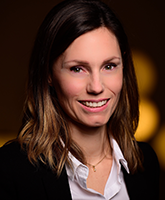 With her long term experience as an assistant to the management in the area of real estate management and health care, Tanja Kessler is your contact at PROFILERS for all organizational matters. As the management assistant, she supports the team in all areas.

In addition to her job, traveling to different countries and cooking are her passion.
---
Nina Löblein
Back Office Assistant
Throughout her professional career, Mrs. Löblein has accumulated a wealth of diverse experiences. In her role as a Back Office Assistant, she recognizes the importance of proactive and diligent support for colleagues and management alike. Since September 2023, Nina Löblein has been a proud member of the Profilers team and is delighted to serve as your point of contact for all organizational matters. Beyond her professional activities, Mrs. Löblein has a strong passion for Japanese culture and cuisine.
---
Gloria Correia
Back Office Assistant
After her commercial training in an international automotive supplier group and subsequent business administration studies and more than 20 years of professional experience abroad in Portugal and Slovakia, she decided to work at POFILERS. She also lives out her private passion for wedding photography and event photography professionally. She loves to photograph and to travel. In her private life, she prefers to spend her time with her family and friends.
---